Site Is No Longer Operating
Welcome to The TerraMagnetoScope! This is site is a web based, analytic interface providing scientific sensor aggregation and display facilitating studies of the earth. The TerraMagnetoScope is the home of the GRSSAL (Global Real-time Scientific Sensor Aggregation Limn) and leverages data from many scientific sensors, particularly the Geomagnetic Observatory Network (GON) Array of Real-Time, Global Network of Geomagnetic Sensors (our proud partner!). This site is operated by Students and Amateur scientists who are currently studying the Earth's Geomagnetic Field and the dynamic forces that affect it. The image below shows where the current magnetic sensors are located. Students and interested party's are welcome to examine the data and join in the exploration focusing on the and understanding of the Earth's Geomagnetic Field. [Click Here to View Data] [Click Here To View Some Examples]
Please pardon our mess as this site is Constantly undergoing improvements to better display the data for students and amateur scientists alike. [help][faq]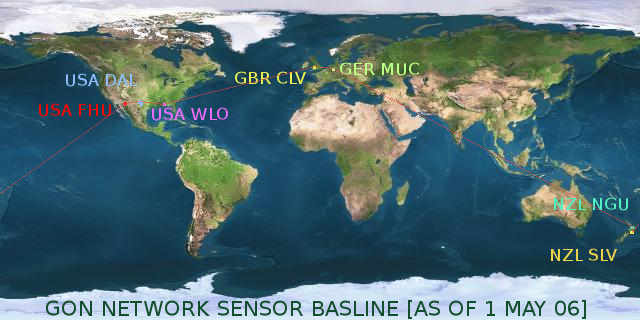 Check Out Our Google Gadget!
Used by thousands of people worldwide! The perfect way to keep tabs on the earth's Geomagnetic field status in realtime... developed and maintained by one of our amatueur scientitsts! A Real-time Dashboard depicting the Earth's Magnetic Field Status as sensed by the NASA ACE Satellite and numerous Global Magnetic Field Sensors participating in the GON network.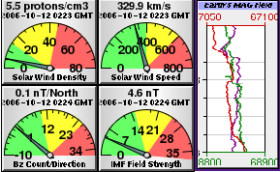 Join The Network!
Feel Free to Join the effort by donating, > installing a sensor or just analyze the available data and post your conclusions! We invite schools and individual users to access the data and derive your own analytic conclusions. Some Students are trying correlate seismic activity to Geomagnetic data in an effort to determine if there is a possible warning system to save lives by warning when conditions consistent with earthquake activity occurs. Other students are trying to determine which of the varying Geomagnetic influences is the most volitol and should require further analysis!
Site Contents
This data contained on this site originates from the GON sensor network, Advanced Composition Explorer (ACE), and USGS. Interested parties are encouraged to purchase GON sensors and install them, and connect it to the network to provide even more data.
Please pardon our mess as this site is Constantly undergoing modification to better display the data for students and amateur scientists alike.
If you have suggestions, please Contact Us!
We are a proud partner to the GON Network! Join US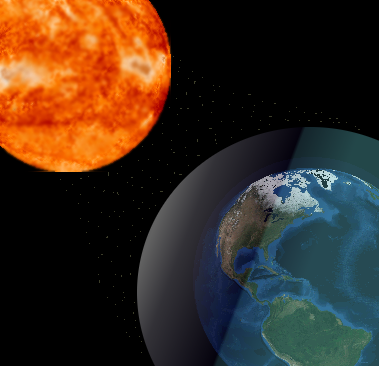 This Image Depicts the Earth's Geomagnetic Field Protecting the Earth From the Intense Solar Wind emitted from the Sun!
The Earth's Magnetic field is Not a perfect sphere but is an elastic, ellipsoid which shifts and bends when the varying solar forces impact it.